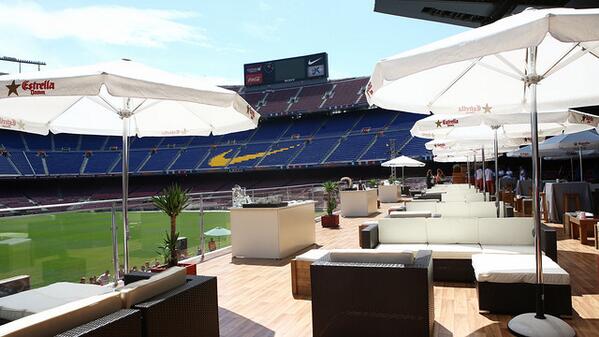 Barcelona has opened up a restaurant at Camp Nou that overlooks the field. The restaurant will offer food and drink for both casual and fine dining.
In this space, apart from Estrella Damm beer, visitors can enjoy other specialist beers such as AK Damm (100% malt beer), Weiss Damm (corn beer), Inedit (beer created in collaboration with Ferran Adrià and the team from El Bulli) and Bock Damm (Munich-style black beer), as well as delicious hot and cold tapas, desserts and ice creams. Those who want to stay longer and enjoy a full meal can also do so. The Camp Nou Lounge offers a gourmet menu with drink-tasting including five dishes, two desserts and seven different types of beer.
This is an awesome idea and very smart financial decision. Barcelona can now make money on its stadium even during the off-season and now soccer fans around the world have a new favorite restaurant.
Source: http://www.fcbarcelona.com/club/detail/article/inauguration-of-the-camp-nou-lounge-a-new-way-to-savour-barca